About Jacinto Plumbing Inc.
We at Jacinto Plumbing Inc., are dedicated to provide complete, professional plumbing services and plumbing repairs in New Jersey (NJ). All of Jacinto Plumbing Service technicians are knowledgeable, professional and trained in the latest advancements to provide our NJ homeowners, and commercial clients with a safe comfortable experience.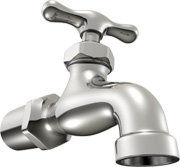 Jacinto Plumbing Inc. is fully licensed, bonded, and insured in NJ; who has serviced the community with over 25 years experience. We know that having the right people on the job is just as important as choosing the best equipment. Our trained professionals provide you with top quality equipment, skilled installation, and an expert analysis of your comfort needs.
Our recommendations will fit your budget and lifestyle needs. We service locations throughout New Jersey. Our professionals regularly service the areas of Union County, Middlesex County, Hudson County, Morris County, Essex County, Bergen County & Somerset County.
Our goal is to keep you and your family safe and healthy while maintaining and preserving the quality and efficiency of your home. Some of our plumbing services in NJ include: plumbing and heating systems, hot water heater repair and installation, boilers, bathroom and kitchen remodeling, and plumbing and heating for new construction.
Our Business Office is Open Monday - Friday 8:00 a.m. - 4:30 pm